When you want something delicious, nutritious and at the same time light breakfast, then roll with vegetables and cheese – this is the perfect choice.
Ingredients:
2 eggs
2-3 tablespoons wholemeal flour (rice, oatmeal or corn)
½ cucumber
½ tomatoes
½ avocado
1/3 sweet pepper
40 g of white cheese (suluguni, mozzarella, cheese)
Lettuce
Salt and pepper to taste
Method of cooking:
Beat the eggs.
Add flour, salt and pepper. The consistency of thick sour cream should turn out, so the flour may go more or less.
Pour a drop of olive oil on a hot pan.
Fry the "pancake" on both sides.
Cut the vegetables in a convenient way and wrap them with cheese in a "pancake" and form a roll.
Great light breakfast!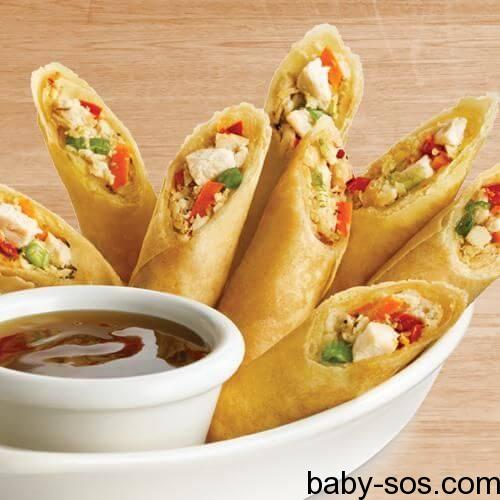 Bon appetite!!