I think, most of you many times cooked compote. What could be easier? In summer it perfectly replace at least 50% of liquid, consumed per day. Seasonal berries and fruits give the water by boiling many beneficial vitamins and minerals . And all this with the liquid "vitamin cocktail" better absorbed by the body. You need to know, during thermal processing many vitamins disappear from beverage. So, how to cook it useful compote, that will save a maximum of usefulness? axis recipe!
Ingredients: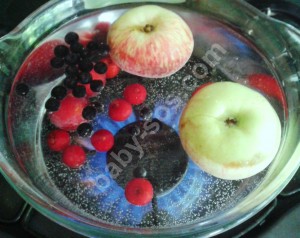 For our recipe in kompotі:
2 l. of water;
apples;
cherries;
plums;
chokeberry;
preferably sugar.
Method of cooking:
Wash berries and fruits and whole (no cutting into pieces) cover with cold water. Put on medium or large fire.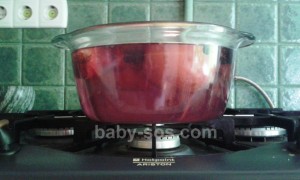 After, water boils, cook up 5 minutes on low heat. Then remove from heat compote, cover and let stand at least an hour. So, water, which will gradually cool, extract from the berries and fruit maximum nutrients. Also in this compote will sediment at the bottom.
Let it become a good habit for you – in the morning, while you cook breakfast, useful compote cook from fresh or frozen fruit and vegetables. It's that easy!