Recently son said, he wants coconut. Але я такої екзотики на прилавку нашого магазина не бачила. So decided to please the child delicious sweet biscuits with coconut. And to give a little piquant notes – added to the dough ginger, which is so useful to strengthen the children's immunity.

Ingredients: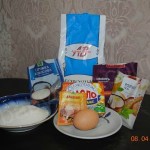 Pack of butter at room temperature (200g)
Sugar - 100g
Egg- 1PC.
Flour- 300g
Coconut chip - 100g (50g dough, 50 g for panіruvannya)
Rozpushuvach - 10g
Імбир –

0,5 ch.l.
Ванілін на кінчику ножа​
Method of cooking: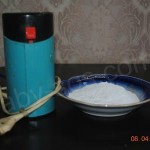 Grind sugar to the state of powdered sugar.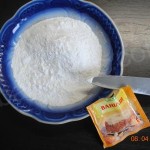 Add to powdered sugar, vanilla pinch.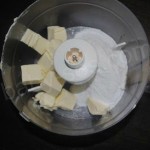 In blender container cut butter at room temperature and add powdered sugar with vanilla. Whisk.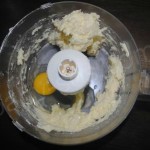 Add beaten egg and whisk again.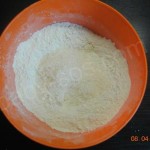 By attaching raising flour, ginger and half coconut.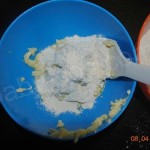 Knead the dough.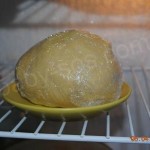 Zamotuyu dough in cling film and put in the refrigerator 1 year.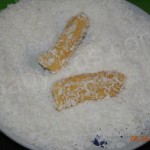 Vmikayu oven for 180 degrees. And begin to form biscuits ( about 1 cm in thickness and 5 cm in length) , then roll it in coconut chips.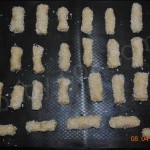 Spread on a silicone mat and sent to the oven for 10 – 15 minutes.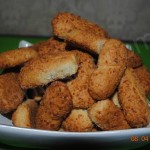 Here's what happened.