I never had to see the child, that is indifferent to waffle cakes with condensed milk. Does not matter, or normal condensed milk, chi cooking. I recommend you cook these wonderful waffle cakes with children. It is so much fun! Even if they zabrudnyatsya condensed milk, but it will bring them a lot of fun. Rejoice ye!
Ingredients: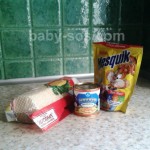 Wafer cakes (little better);
condensed milk (fresh or cooked);
Nesquik, sprinkled to top (Optional)
The method of compounding: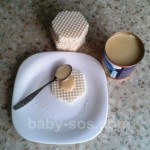 For sufficiently small mouth peremazaty condensed milk 5 wafer cookies in height. For myself, you can 7.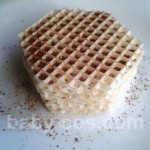 For Beauty sprinkle ready "tower" Neskvіkom.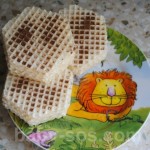 Ready! I hope, you will spend a good time and after such a pleasant and simple "of" smachnenko poїste!