That expired Eve. But this does not end the New Year, because 13 January - Christmas Eve. Now magnify this holiday Old New Year. In this day decided to cook dumplings. And these are not simple Varenichki. They can be with sugar, salt, pepper, thread, pea and even the garbage. the man, which gets sweet dumpling - all year talanytyme, one, salty that - contrary, thread - means a trip, peas(bean) - The appearance of children.
In addition to eating dumplings at a generous table and celebrating Old New Year, children and adults begin schedruvaty - tell carols - poems, that magnify the owner and his family, wishing happiness, good crop and livestock offspring.
Tap into the house, ask:
Mr. host (Ms hostess), or sleep,
hear? Will spend the night at home?
Will you allow schedruvaty,
Gladden my house?
Do not let schedrivnykiv and carolers and - considered a sin, so of course opens a door.
Traditional Shchedryk has the following words: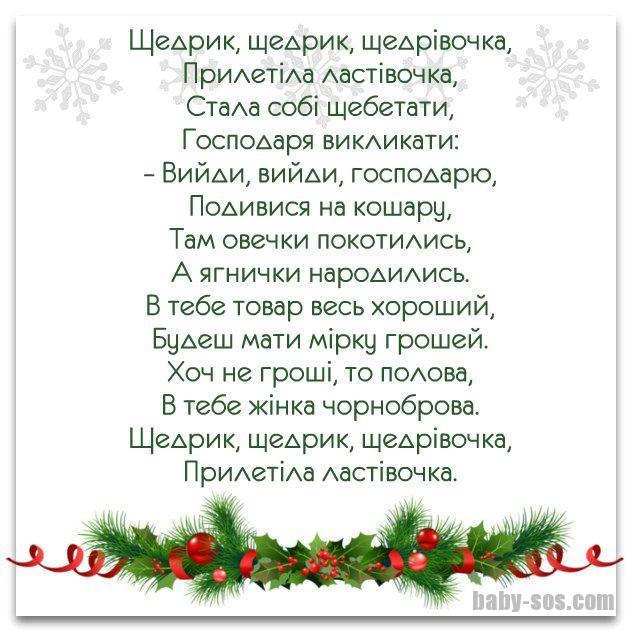 Little kids (girls 5 years) may examine such schedrivochky: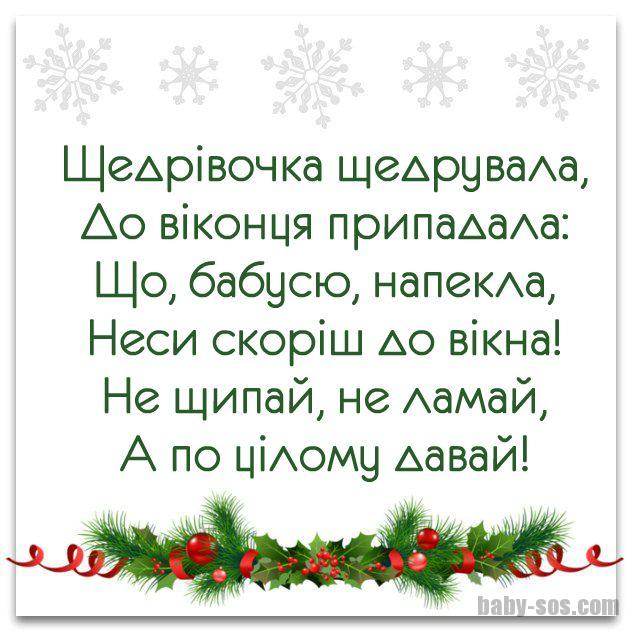 For boys this approach: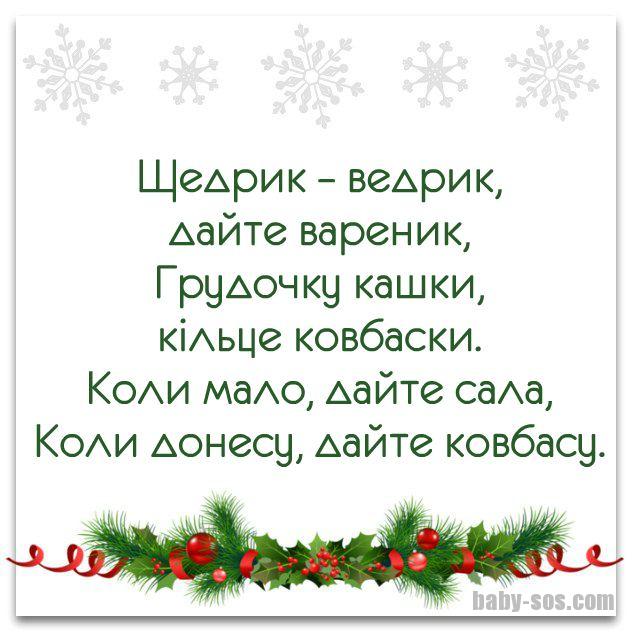 For very tiny kids have found here are carols: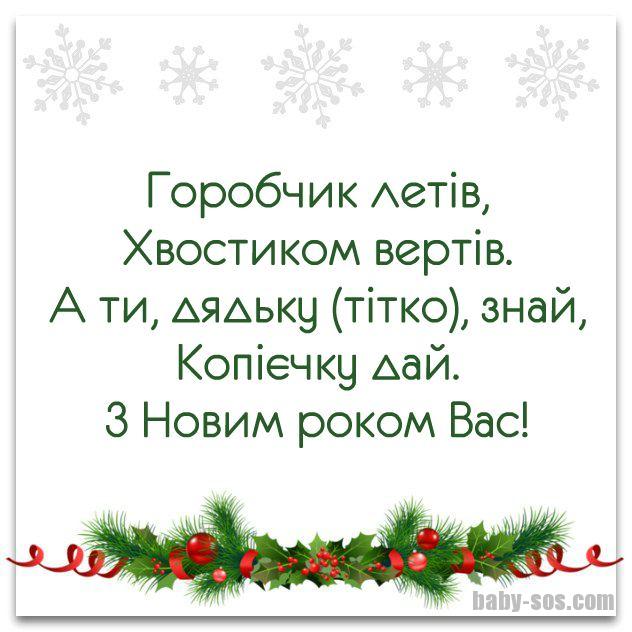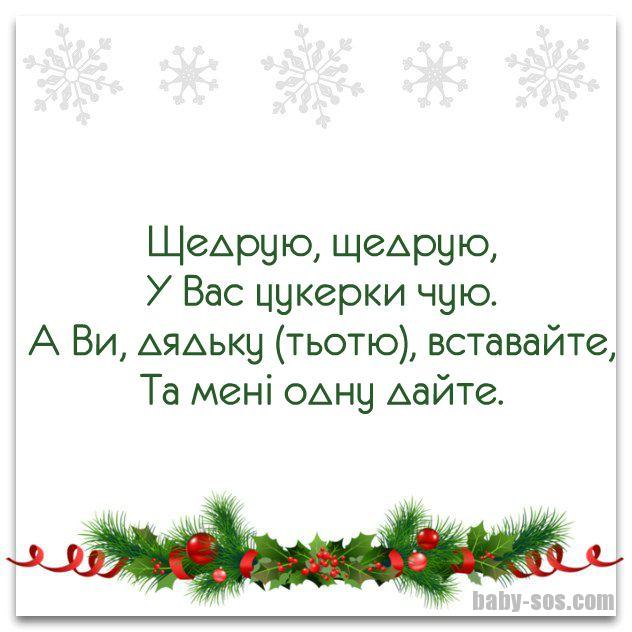 For older kids (boys 7-8 years) this approach shchedrivka: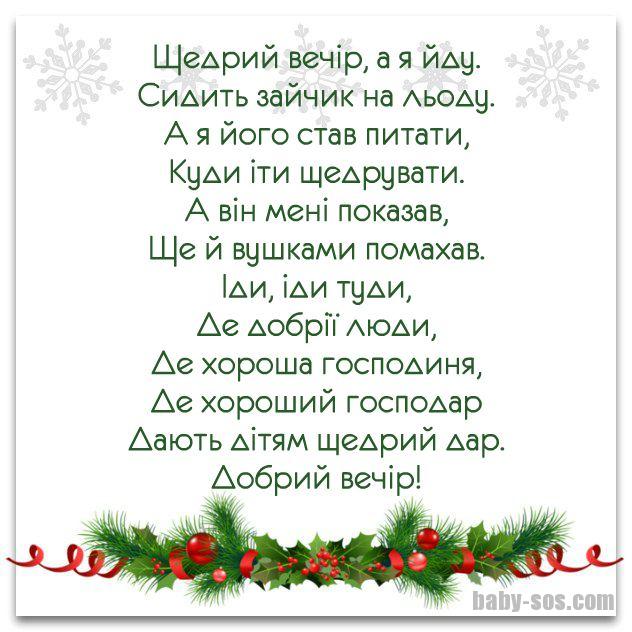 This shchedrivka Girls 7-8 years: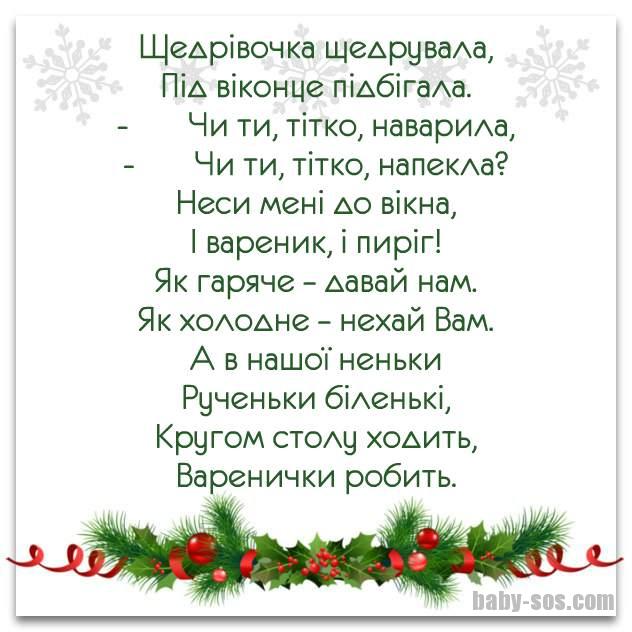 But this is a wonderful shchedrivka vinshivkoyu the Old New Year and is suitable for girls and boys, senior 10 years: