How to cook pea soup? Here is a classic pea soup recipe with smoked ribs and croutons. Excellent tasty dish! I would like also to note, not all kids love to eat bread or forget his bite, meals. But as crackers or toast bread they like. So feel free to add them in the pea soup – Let caught. Will and tasty, and interesting!
Ingredients:
Method of cooking: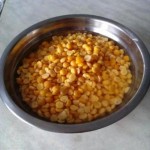 Soak peas in cold water. At least 1 year.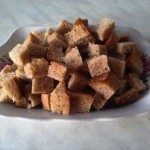 Cut the bread into cubes and dry in a pan or in the oven.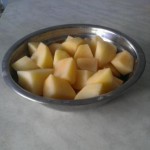 Peel the potatoes and cut into cubes.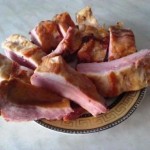 Cut the smoked ribs, for your convenience.
Preparation:
Peas cook in 2 -liters of water until ready;

Add kortoplyu and smoked ribs;

The crushed onions and carrots (Optionally, you can fry) add to the soup;

Add salt to females.
Serve hot. Toast to put on the table apart and put them all in a bowl immediately before use, that they remain crunchy.