So far from Brawl Stars. Drawing on the cells. Pixel Art.
Prepare a standard sheet in a cell. The width of the picture takes 30 cells, in height as well 30. Colors of felt-tip pens: black, red and yellow.
Draw contour pixels first.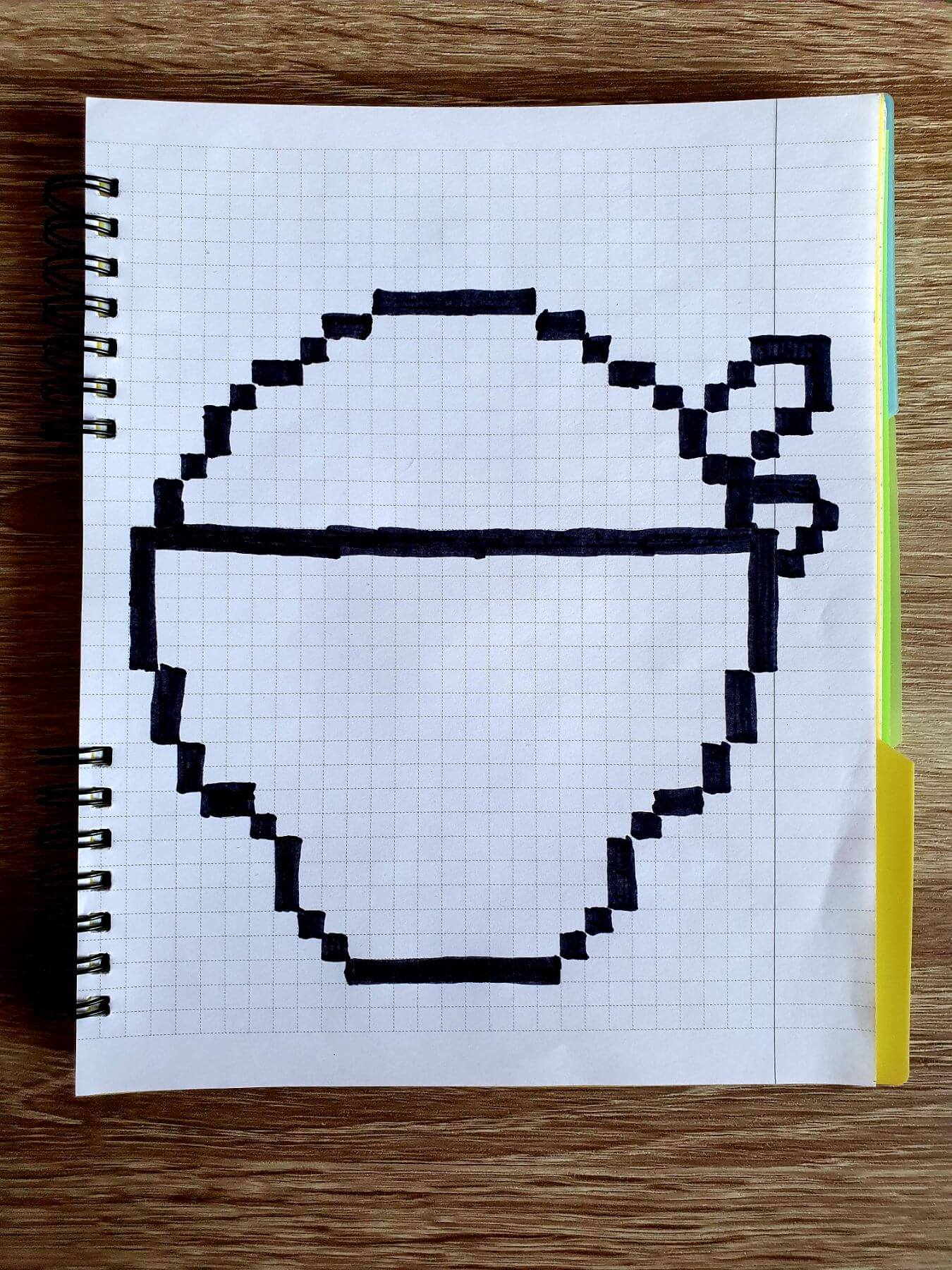 Draw the eyes, nose and mouth.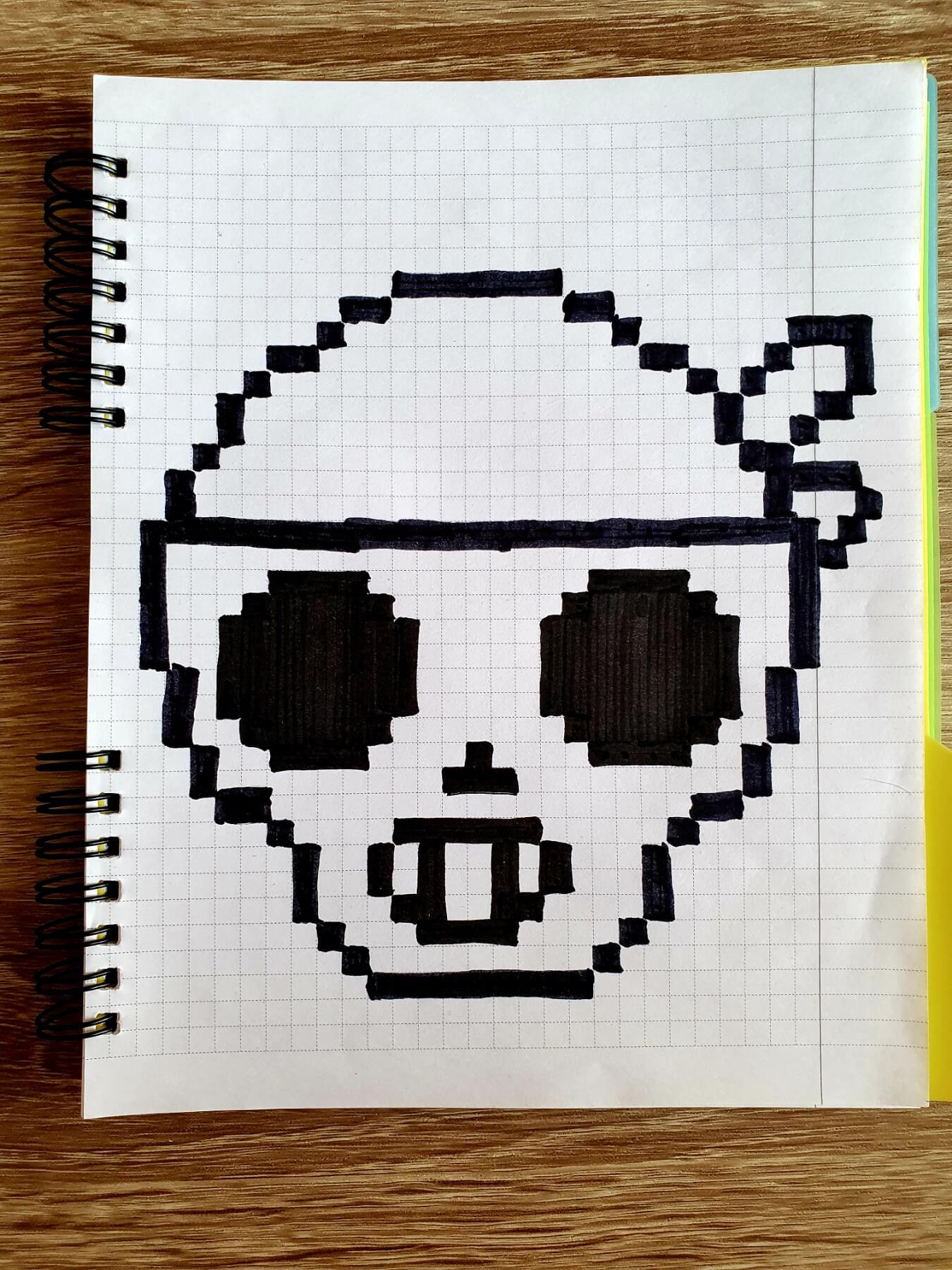 Soften the victorious bandana Poko.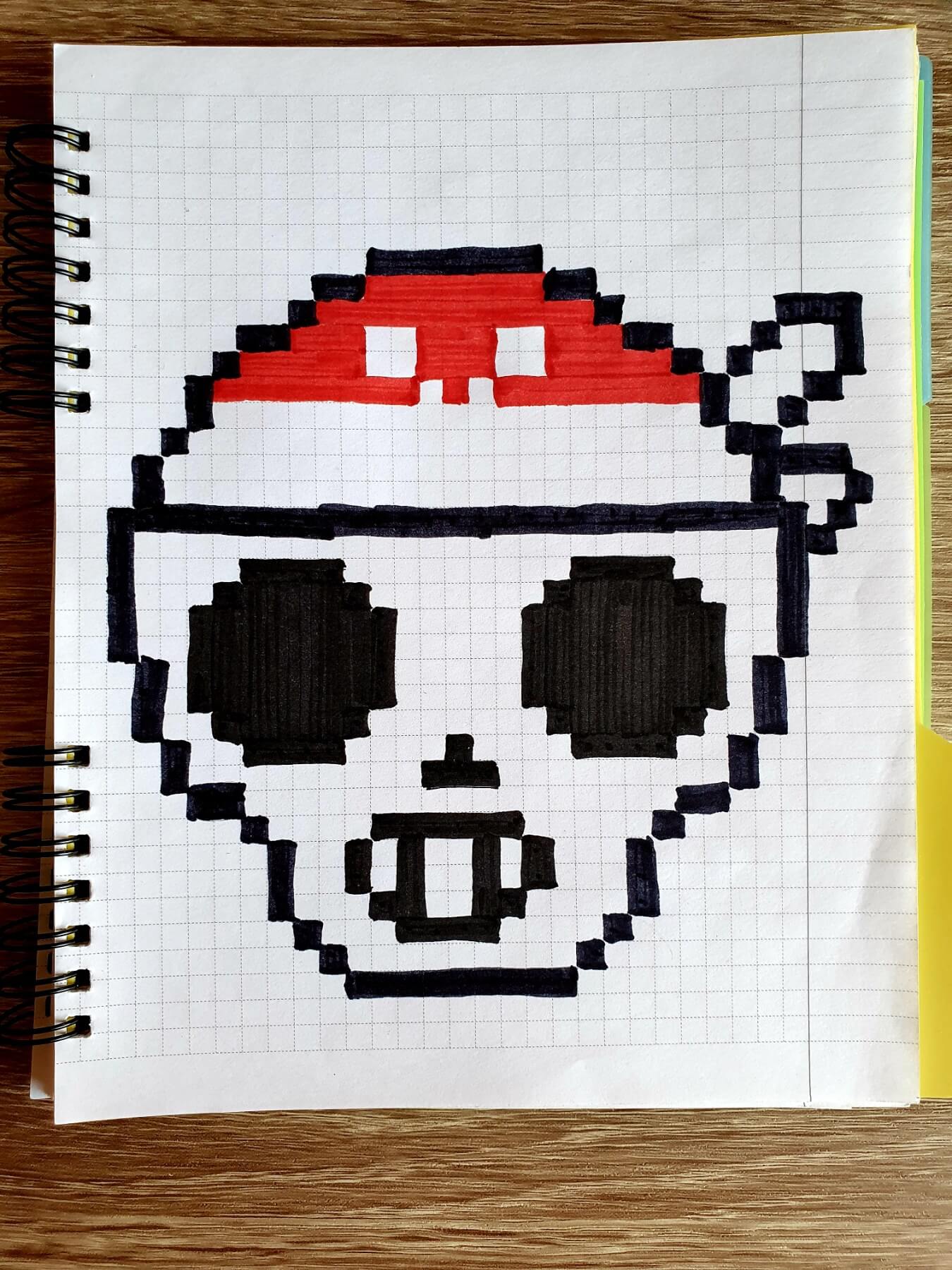 After the bandana, make the rest of the cells of the face yellow.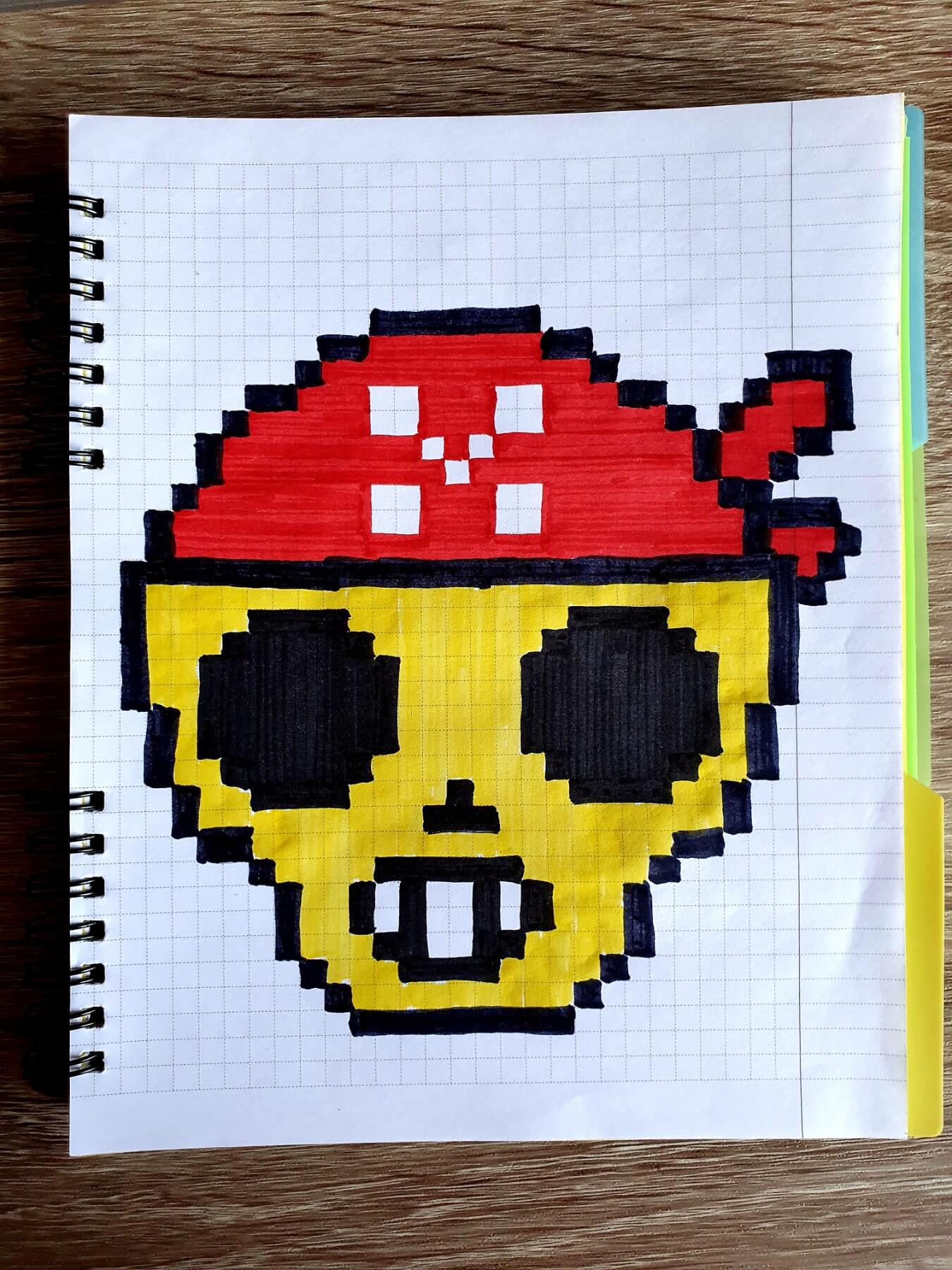 Your picture on the cells – Poco of Brawl Stars is ready! More pixel art images here.