For breakfast, sometimes something unusual hochetsya. Try to cook a simple and hearty meal, that will give you the morning – pita with cheese. The recipe is very simple.
Ingredients: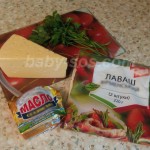 Pita – 1 packing
Cheese is hard – 200 gram
Butter – to taste (for use on pita)
Greenery – to taste
Preparation: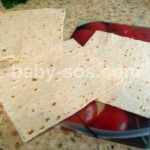 Cut pita bread into squares.
Namastiti thin oil ball (quite a little – for flavor).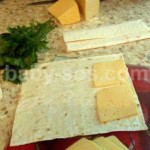 Put two slices of cheese on pita. So he took some 1/3 list.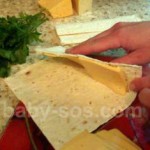 Close it twice.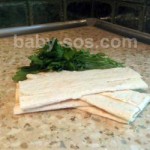 Blanks wait until the pan heats up :)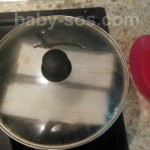 Put the pita with cheese on a dry pan and cover. Obzharyuvaty over medium heat until rum'yanosti (about 2-3 minutes on each side). It is necessary to melt the cheese.
Enjoy a wonderful breakfast. Without green pita with cheese perfectly suited to coffee with milk. Bon!