I'll show you how to draw a kawaii kinder-surprise step by step in pixels. Level of difficulty – simple. All you need are these colors: black, red, pink (or orange). The size of the image on the cells: height – 14, width – 12.
First draw a contour.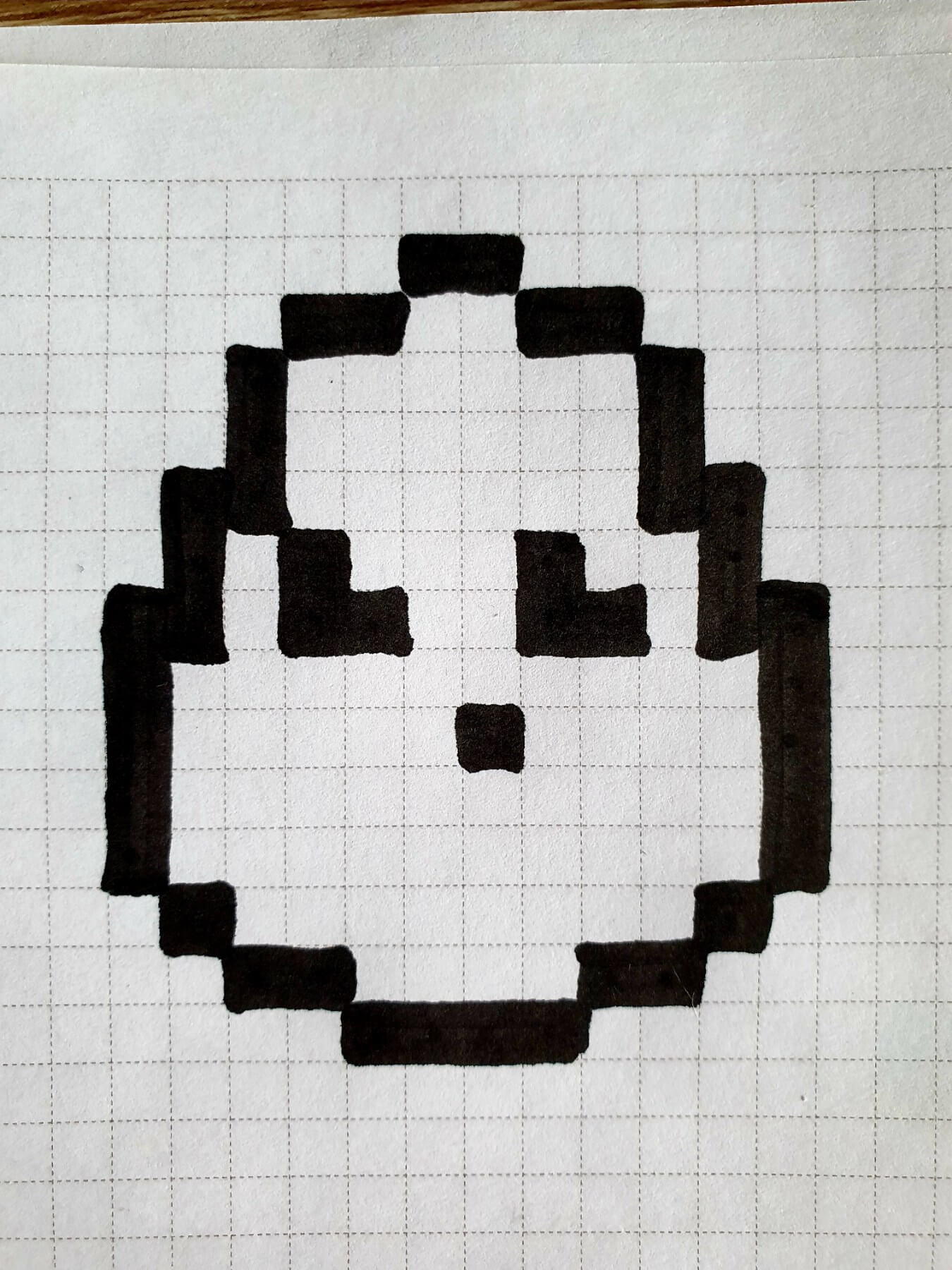 Add blush.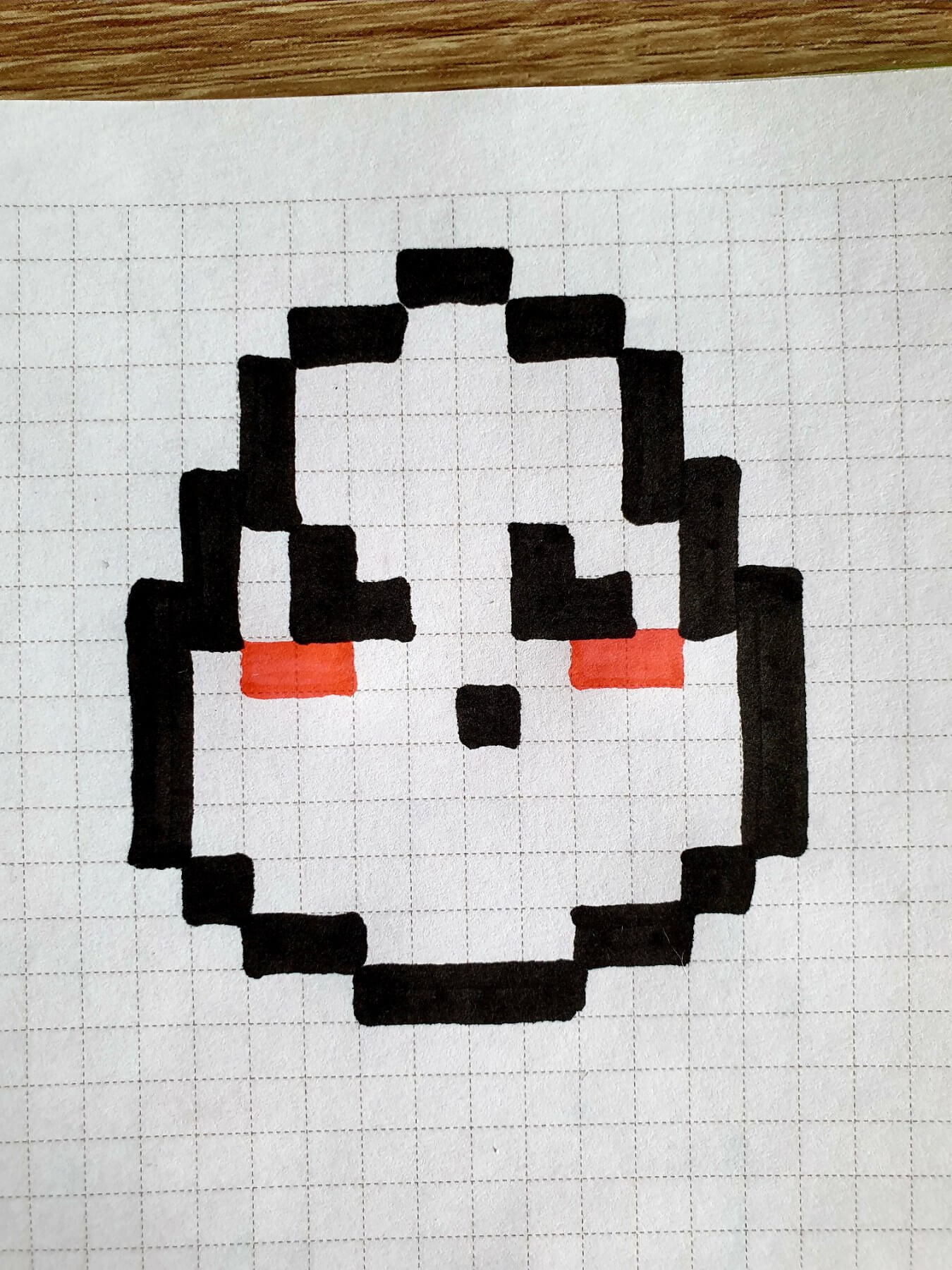 Use a red felt-tip pen to paint the bottom of the kinder so, as shown in the photo below.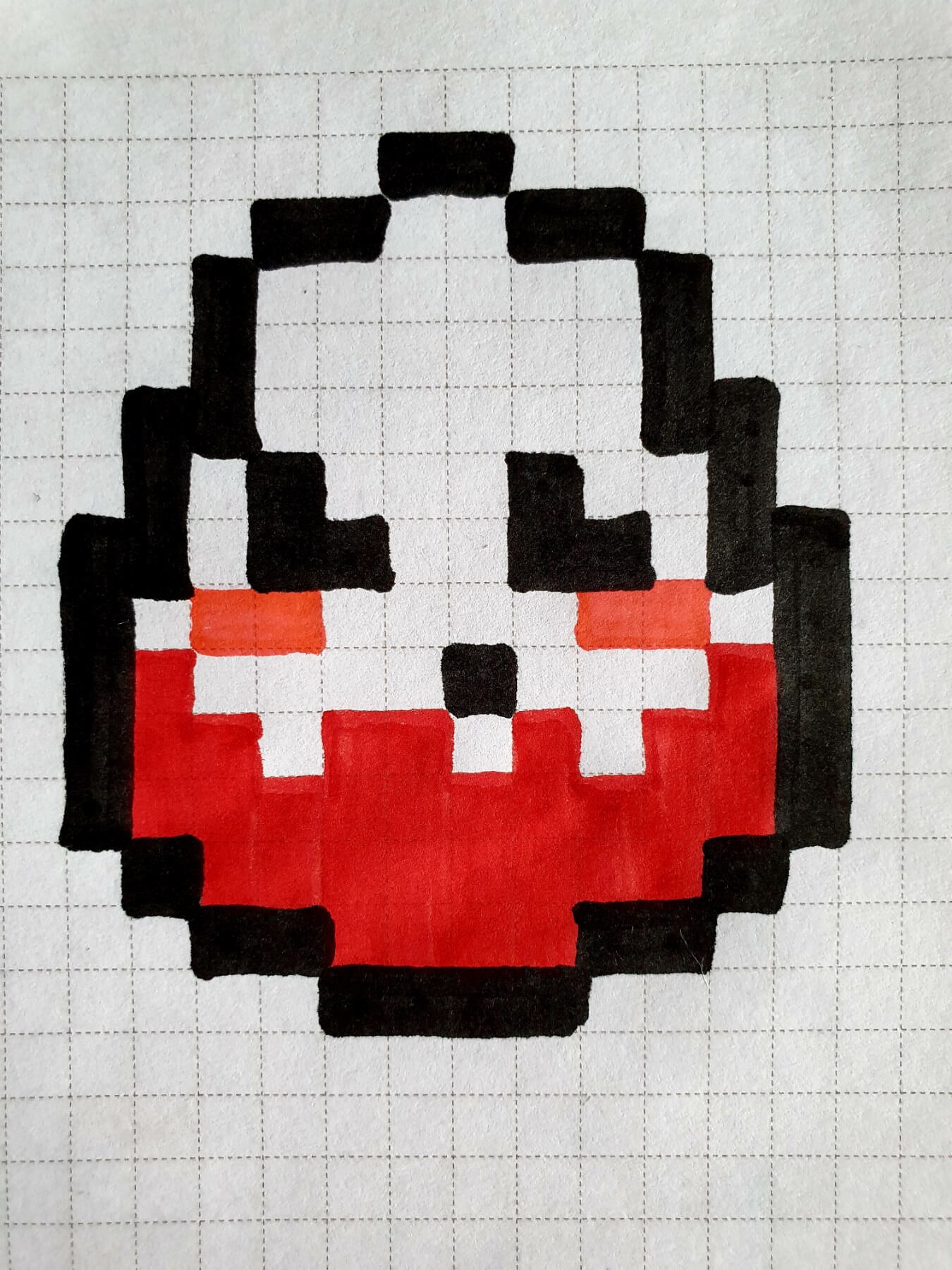 Your cell drawing is ready! More pixel art images here.