Let's draw a kawaii cat on cells with you (pixel art). Size: width 22 cells and height 25 . It's simple. Let's start with the contour: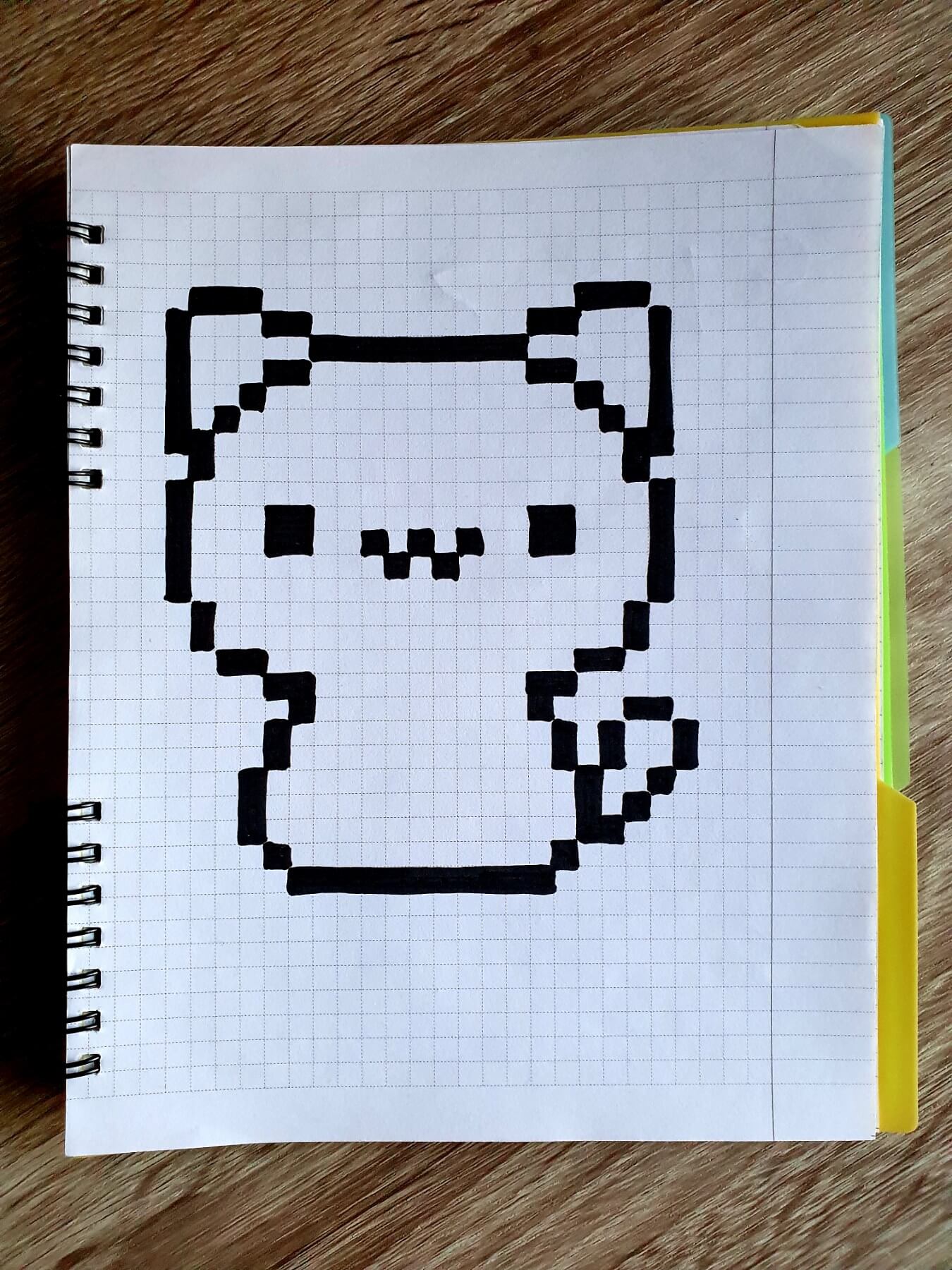 Add a deep orange color on the ears: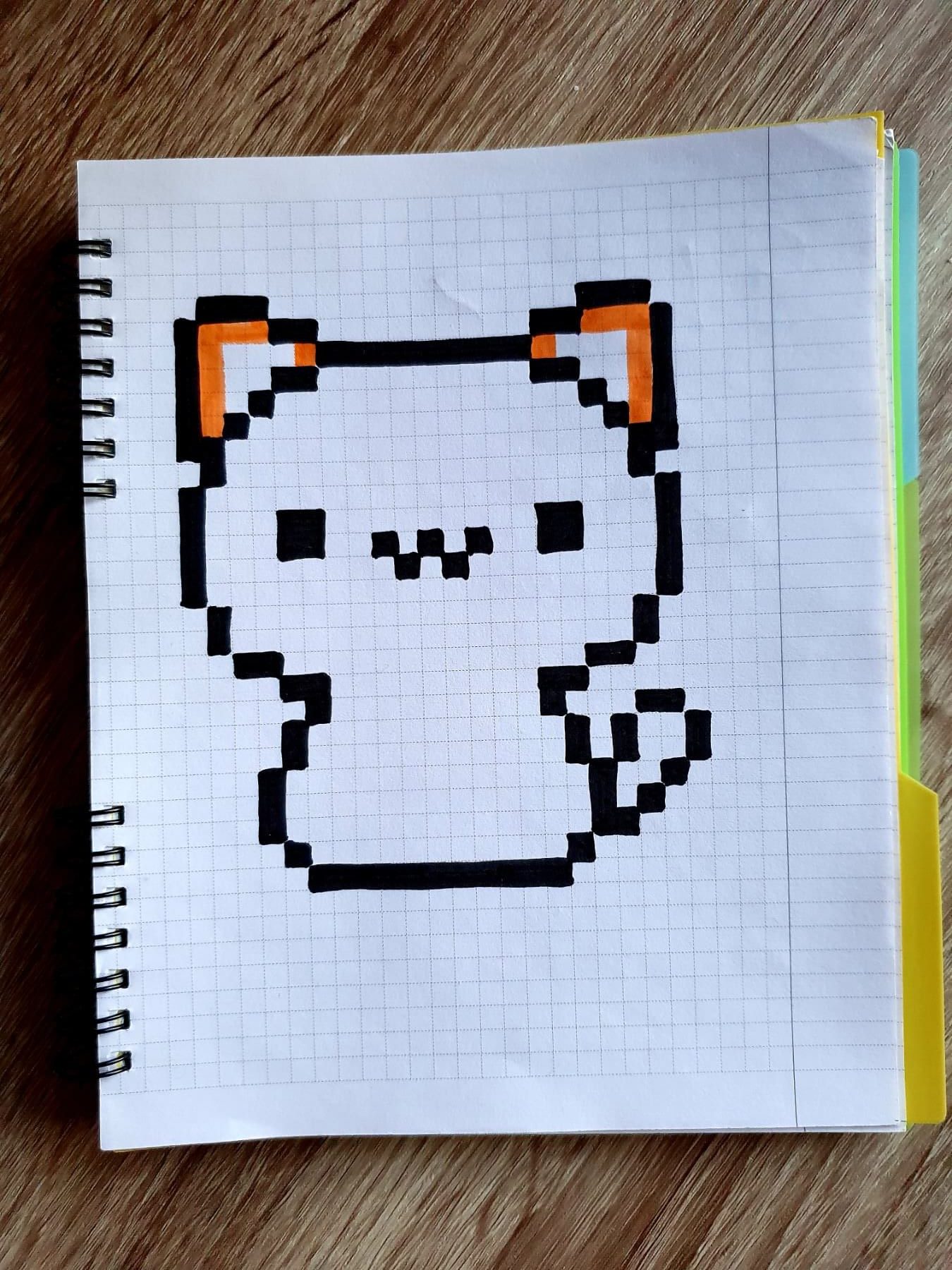 Then beige or peach for the torso. We only had a bright orange. Therefore, the ears wore a more intense color.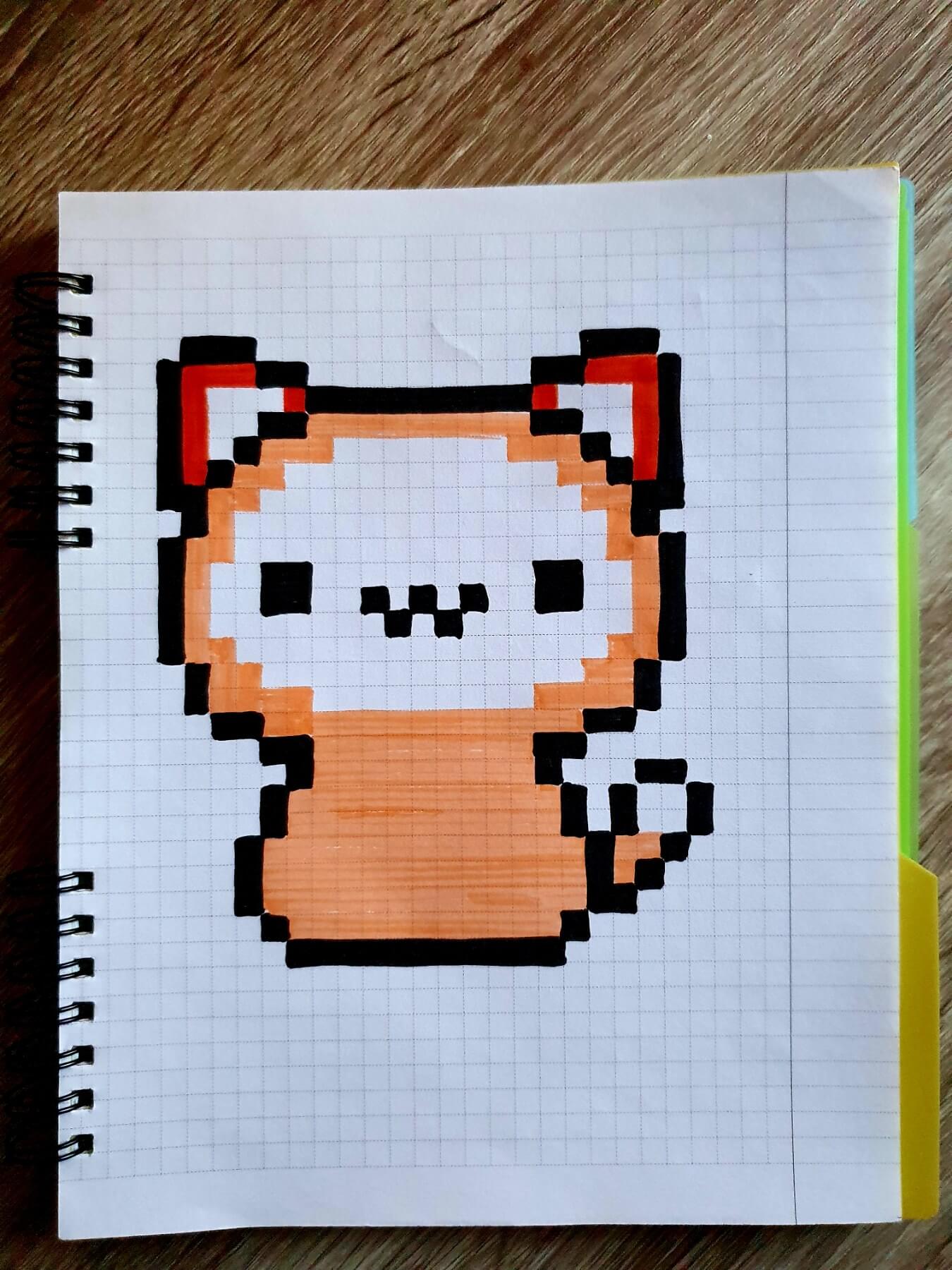 Add blue around the eyes. Brown – вушкиб , tail and paws. Also note the second line below. We milk more there 4 black cells to highlight quotes.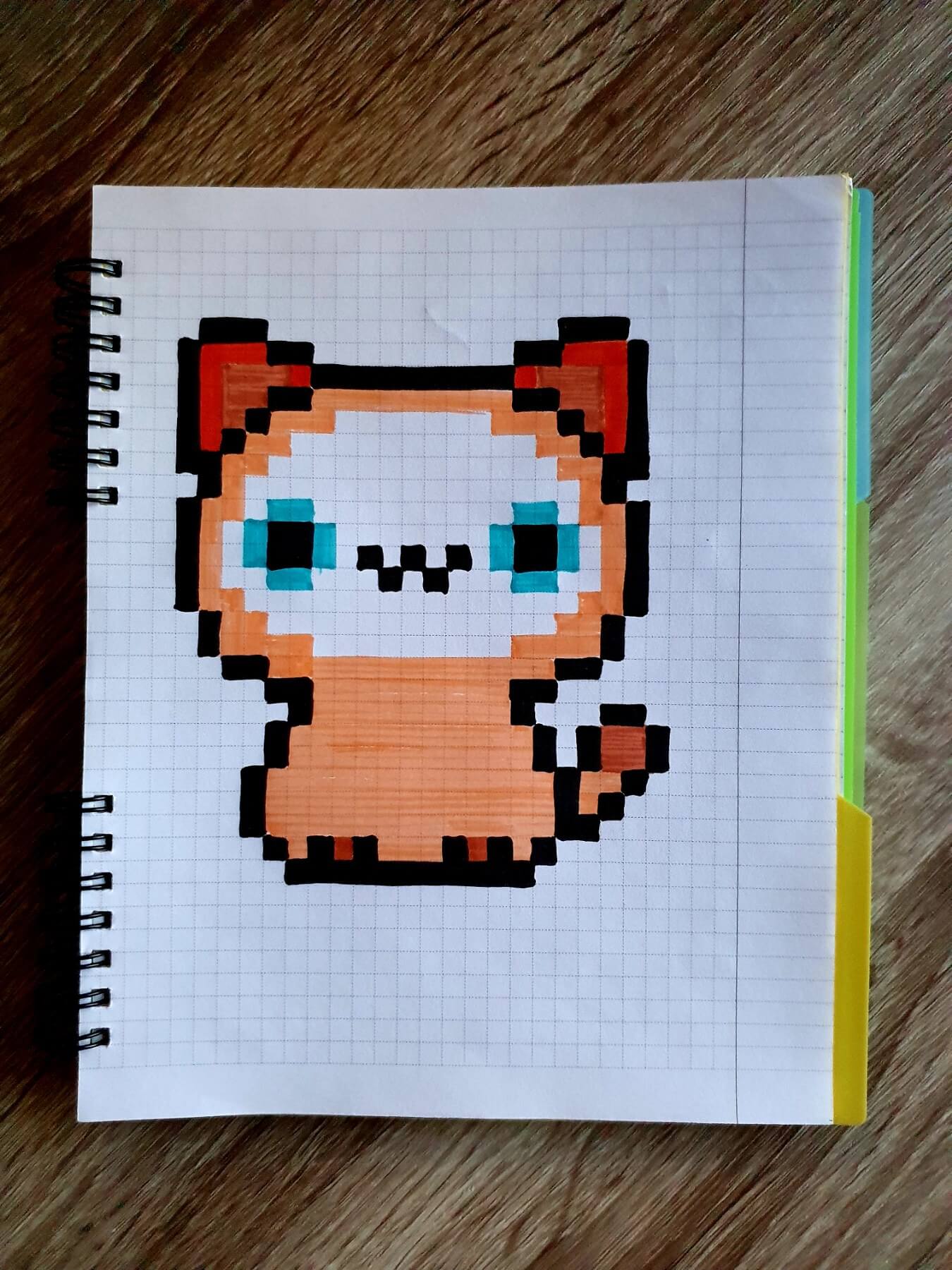 We hope you found it easy and interesting! See how draw unicorn pixel art.