New drawing on cells – Raven Fur from BRAWL STARS. Image size pixel art: 32 cells in height and 26 wide.
Draw a contour and paint the cells blue, as shown in the photo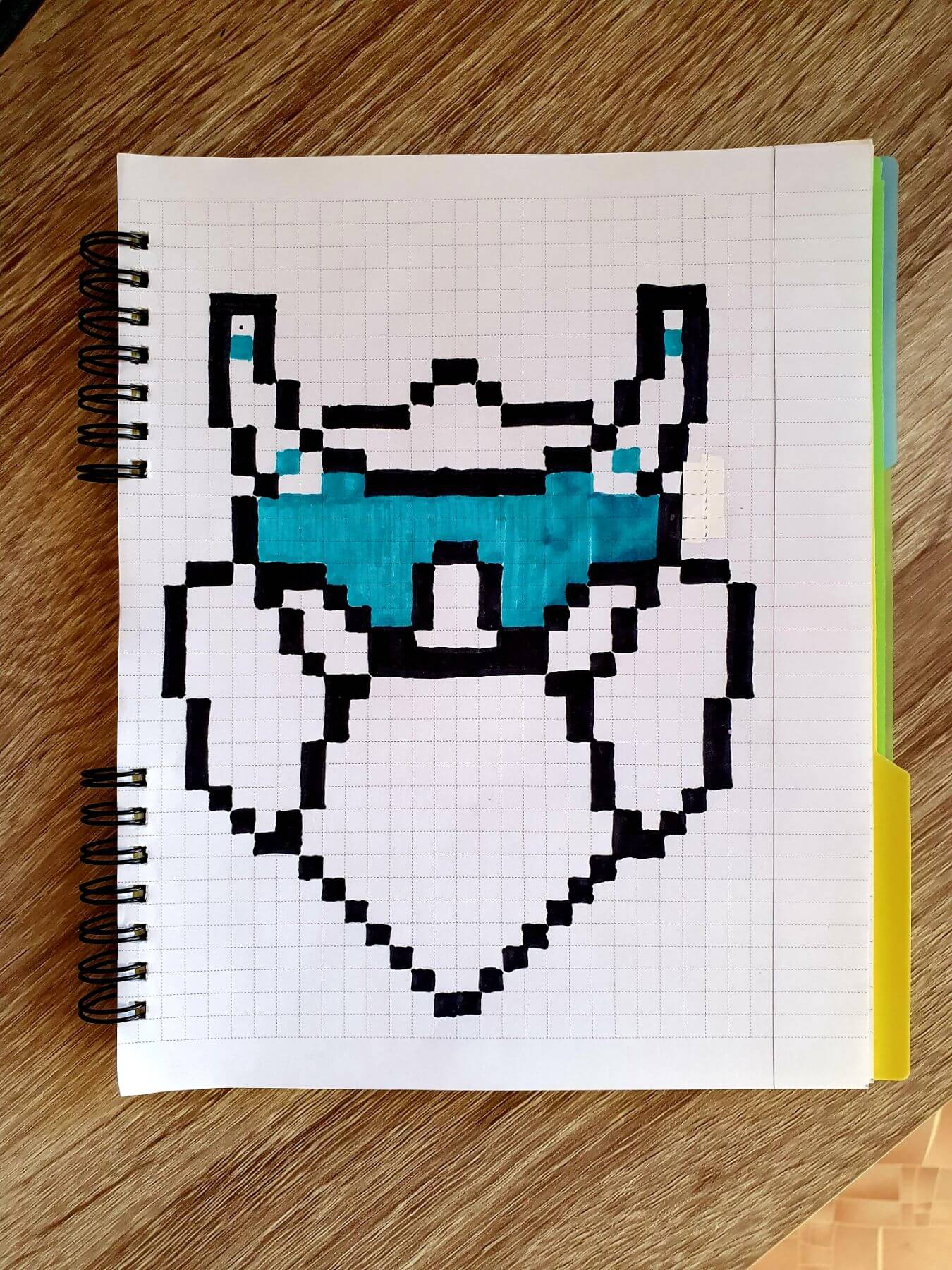 Paint these cells blue and red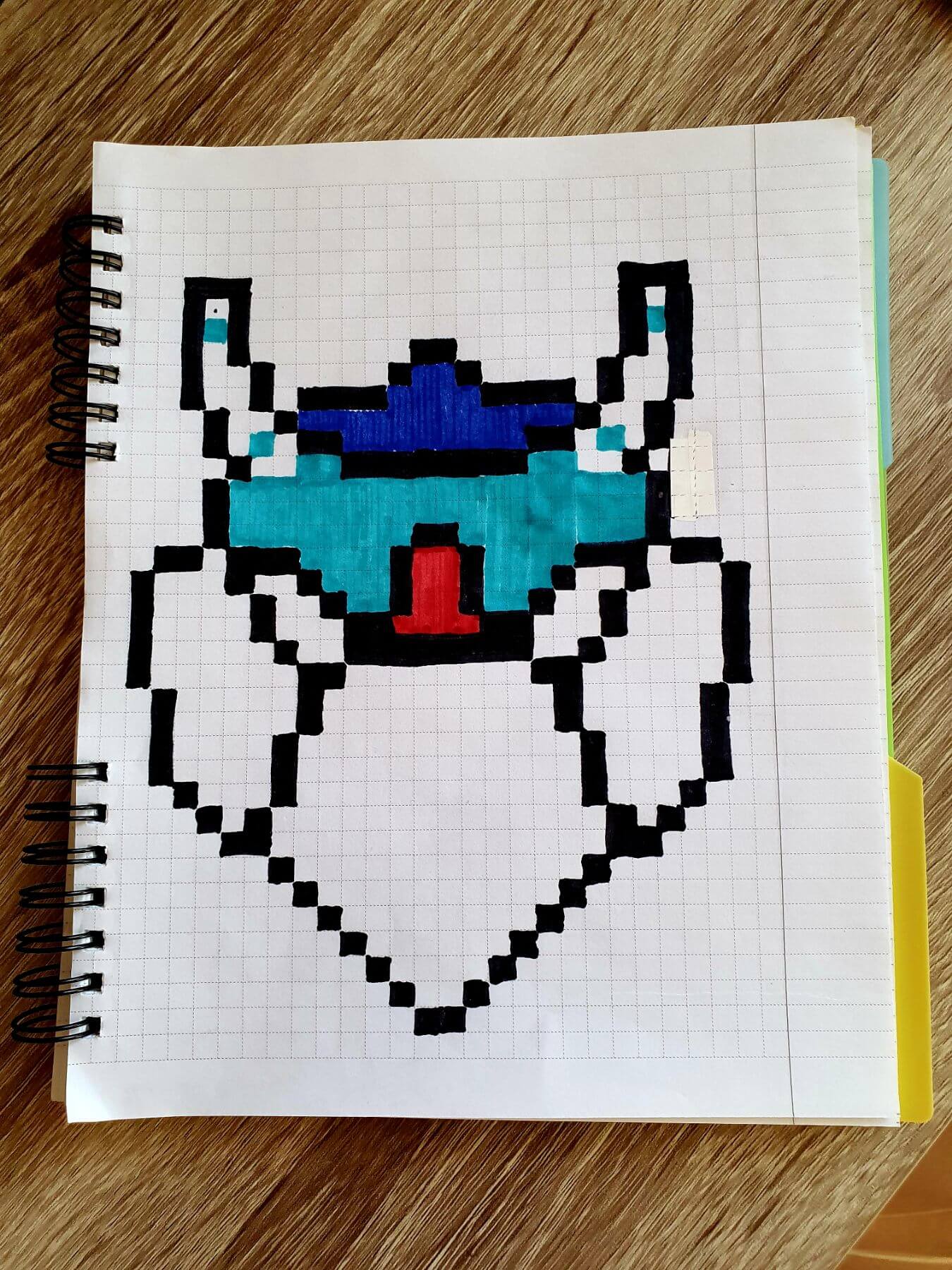 Eyes – yellow. And add blue on the sides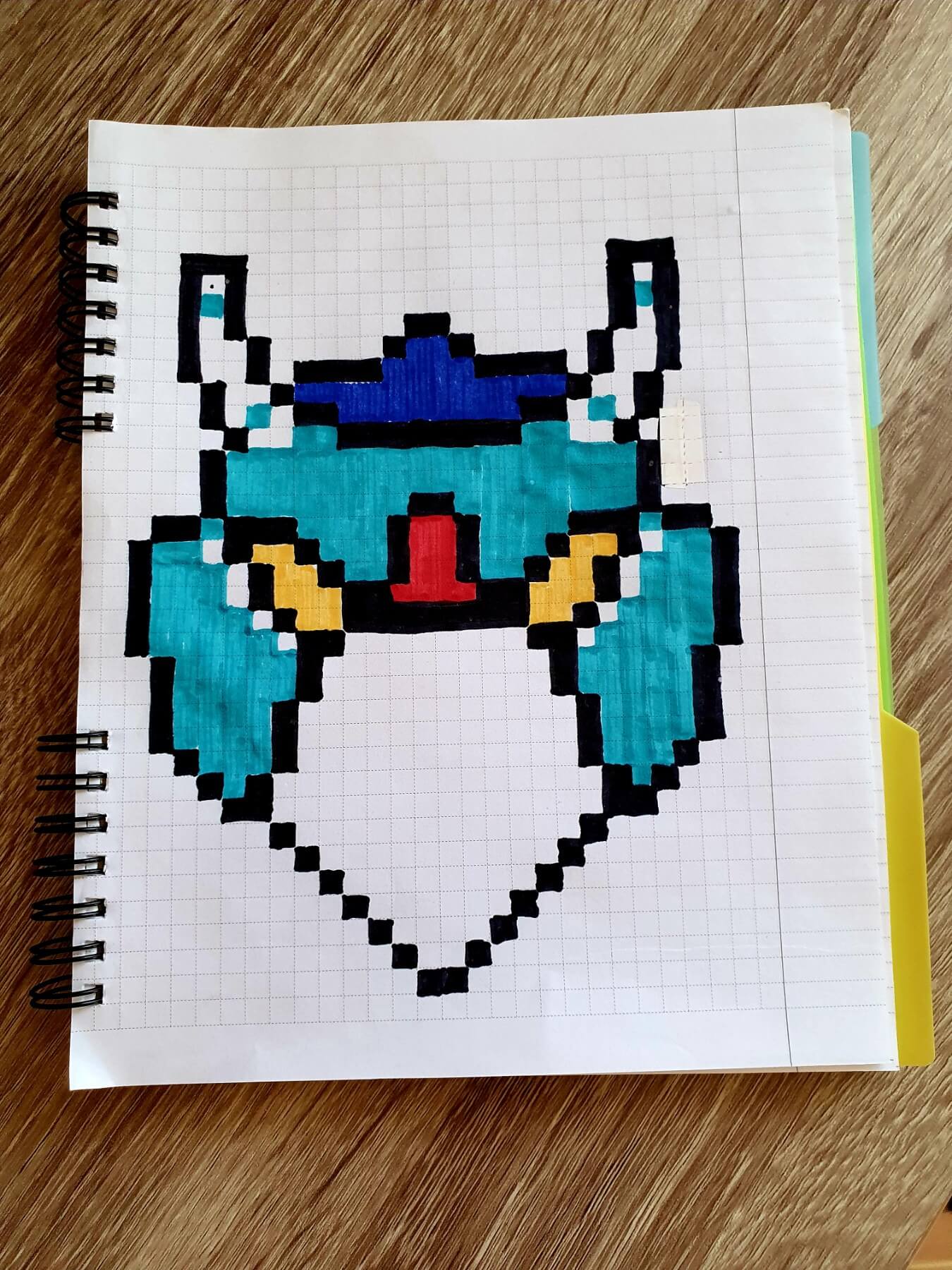 Take a gray felt-tip pen and paint the cells of the beak as in the photo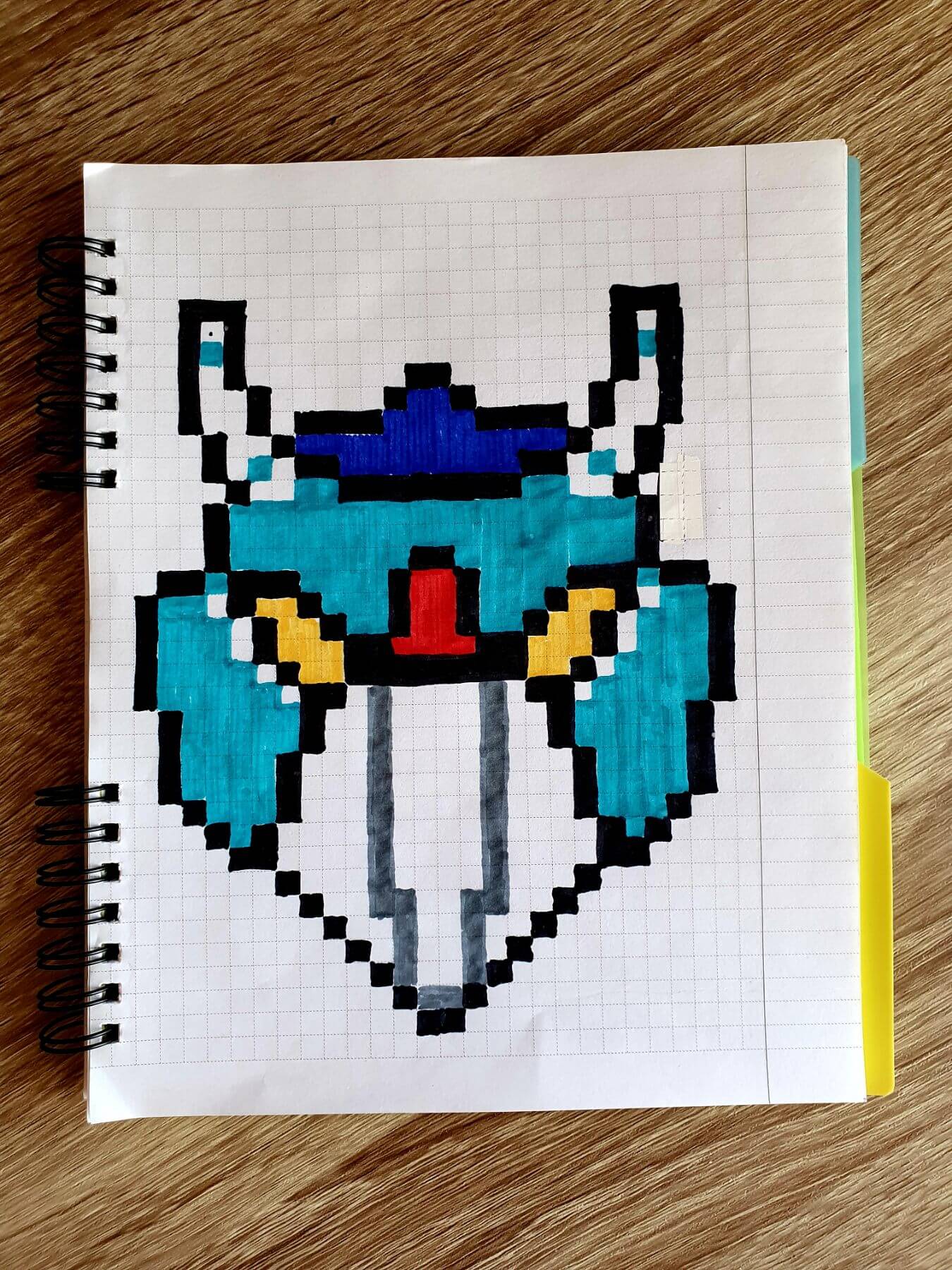 Well done!
There are more pictures on cells on this pageand. Video – PIPIPIXEL