Let's draw on pixels of Nita from BRAWL STARS. Image size: 32 height and 25 width. One sheet of paper per cell is enough.
Circuit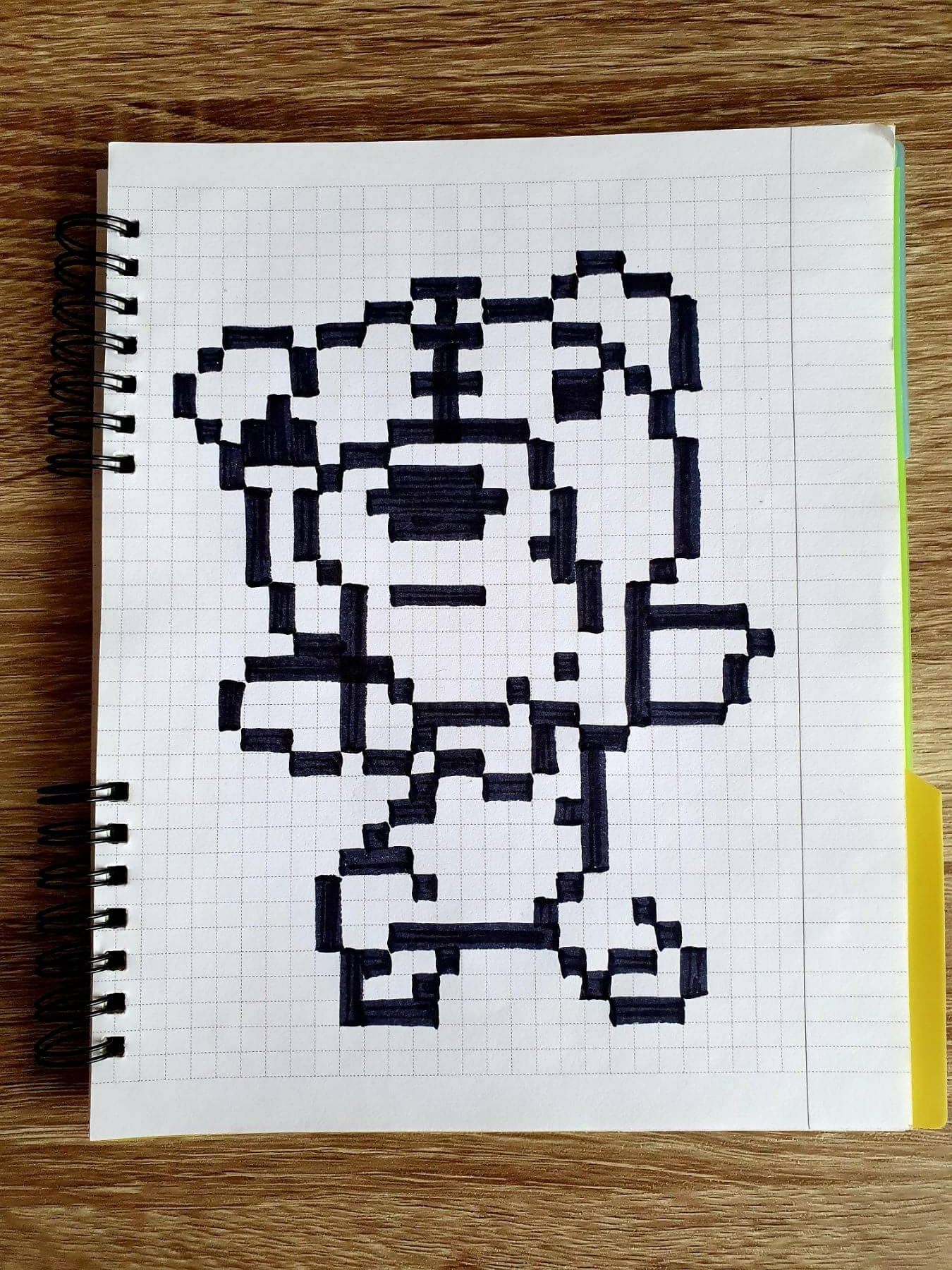 Add light orange and red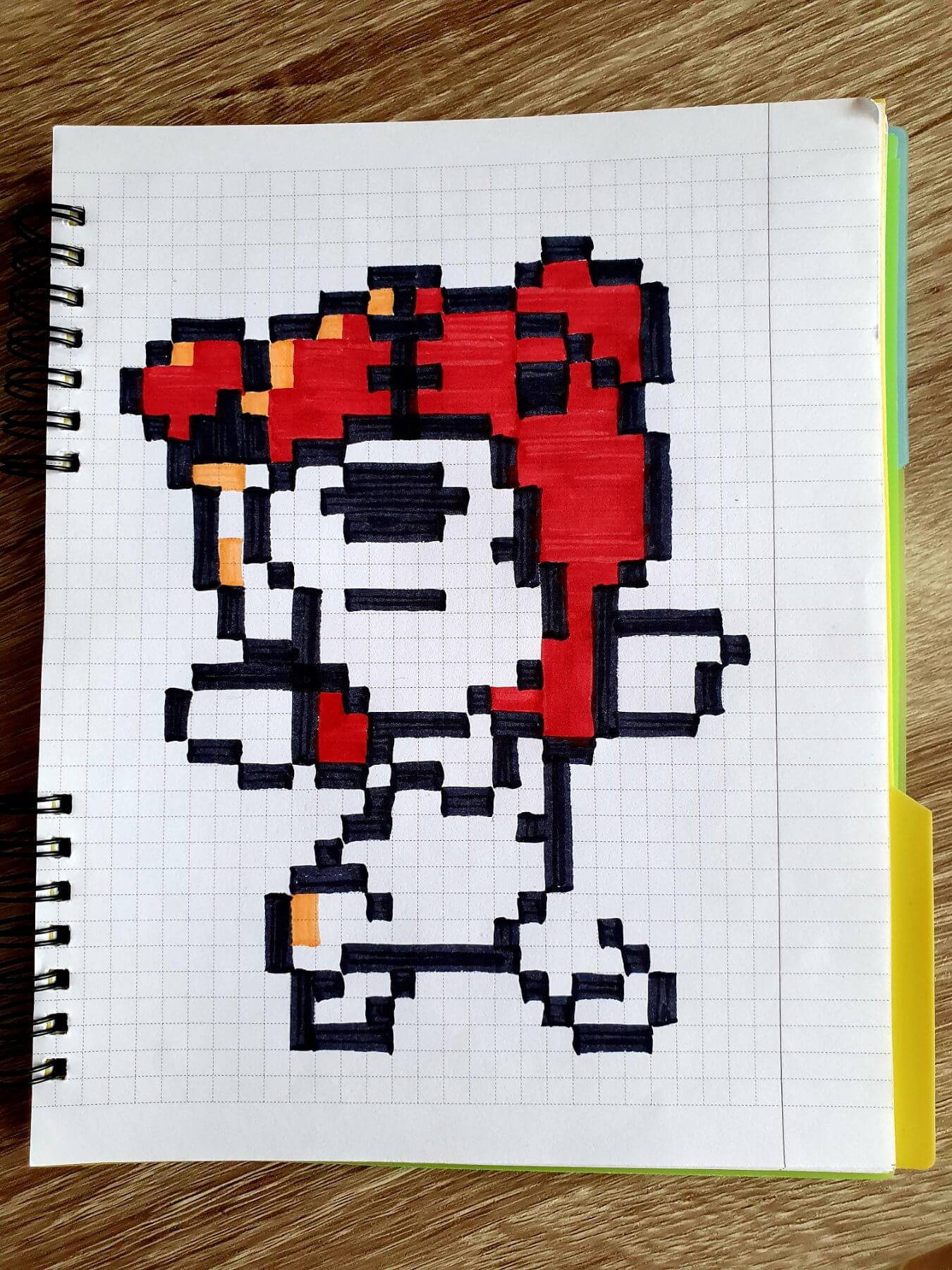 Then brown + rich orange for feet.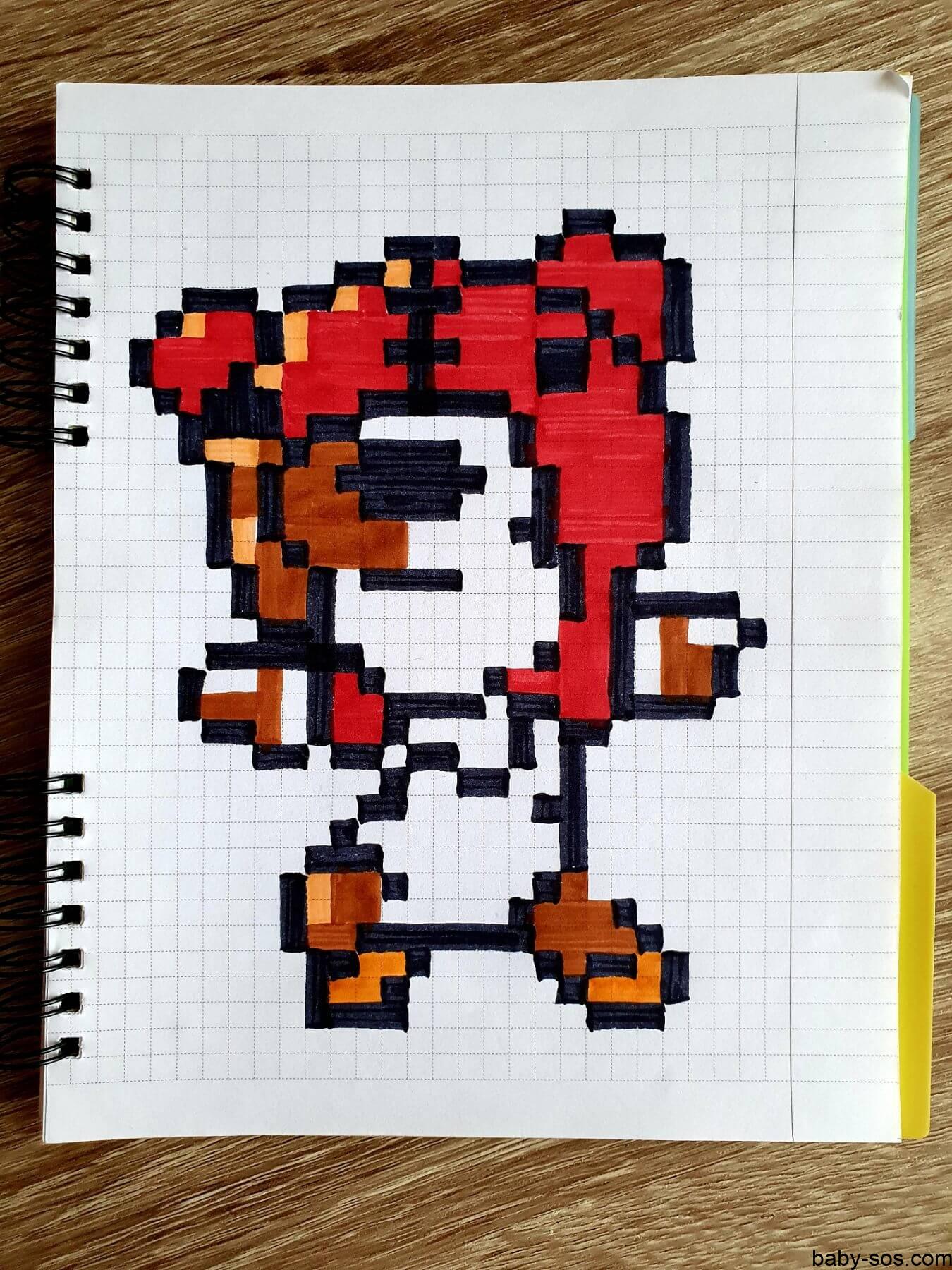 Look carefully where to add red on the face, gray and yellow colors. Blue and blue below. And a red belt.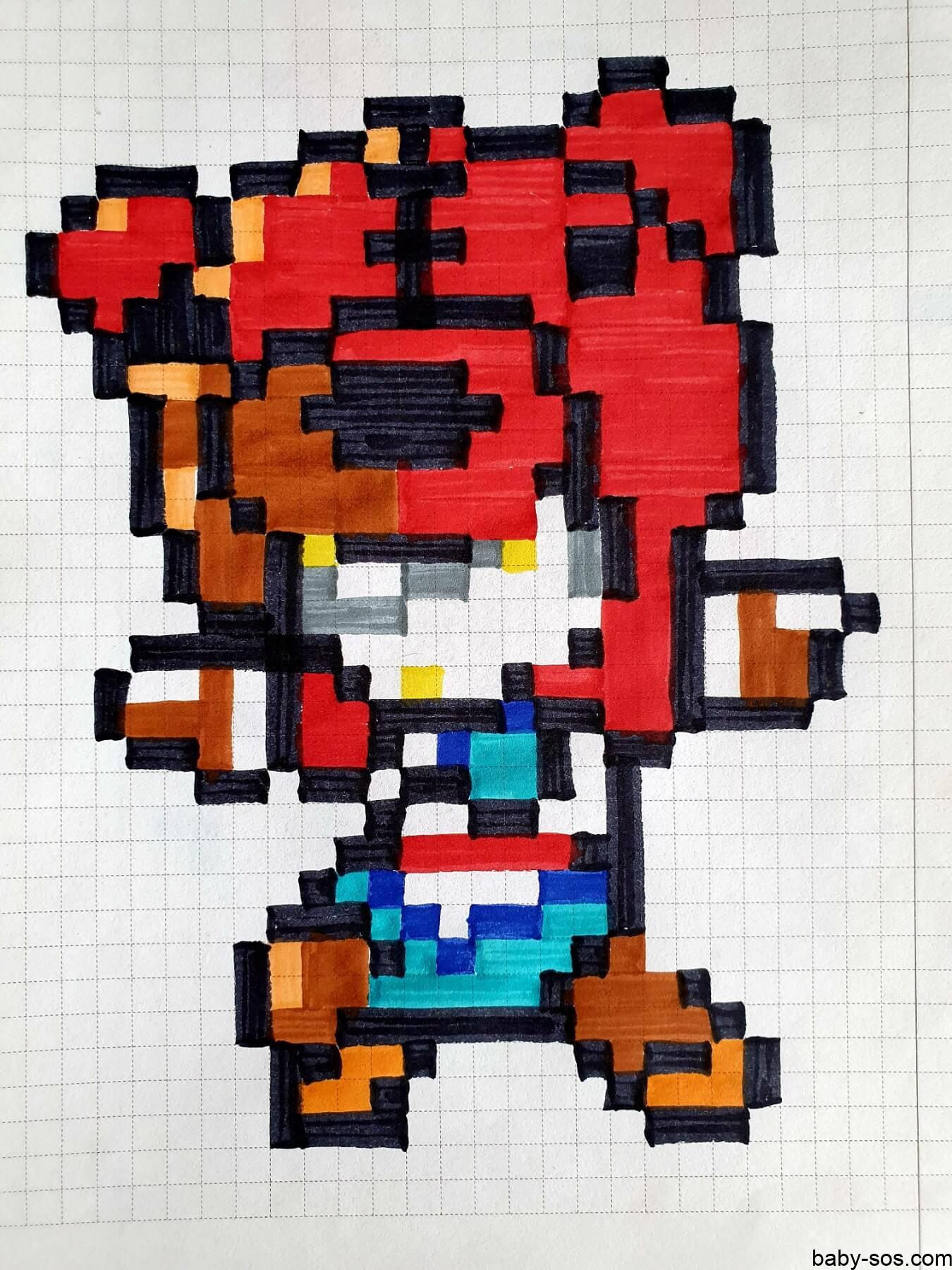 Paint the rest of the cells light brown or beige. Green for clothes.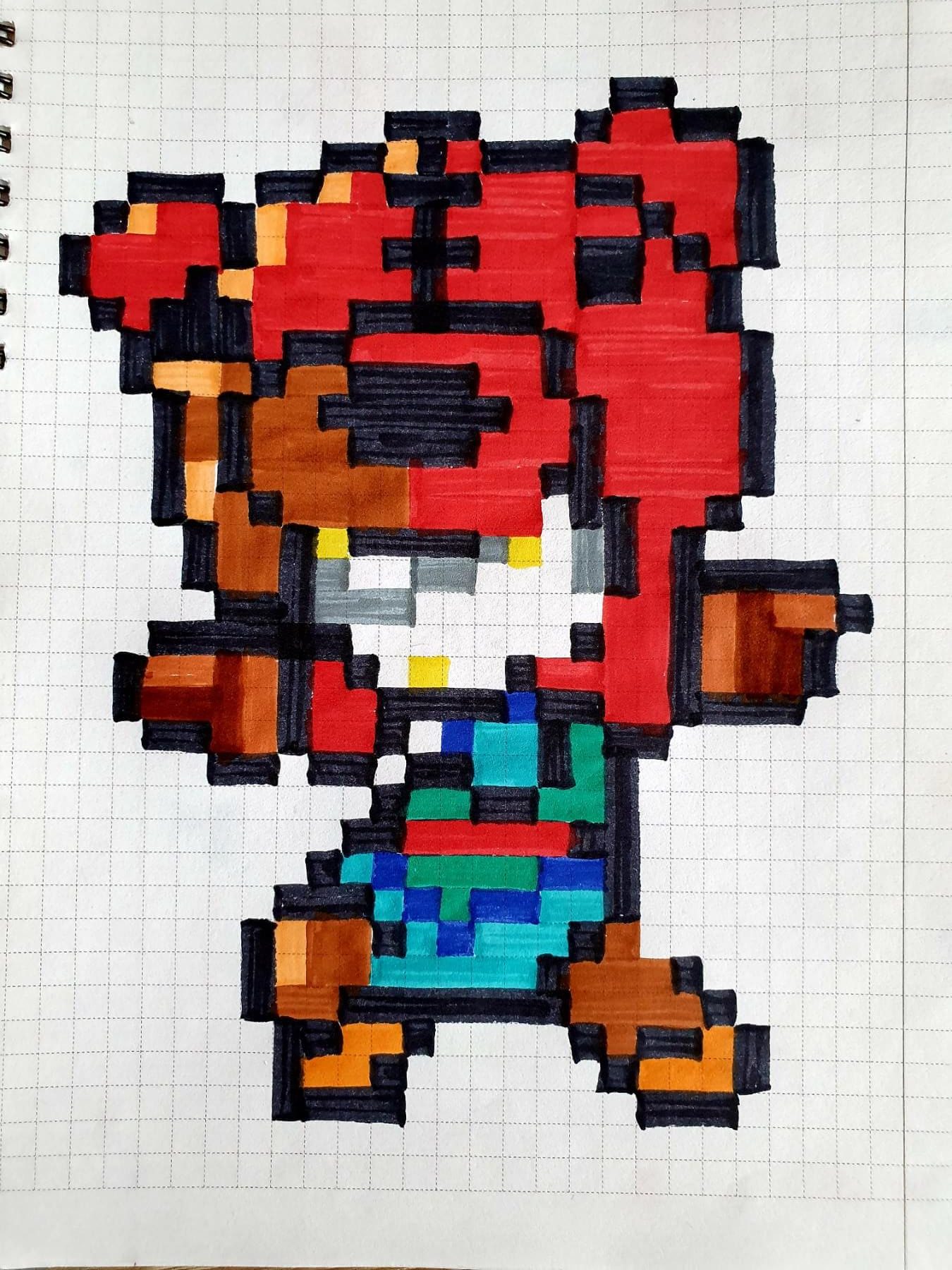 Light beige on the face. And additionally one gray cell on the right.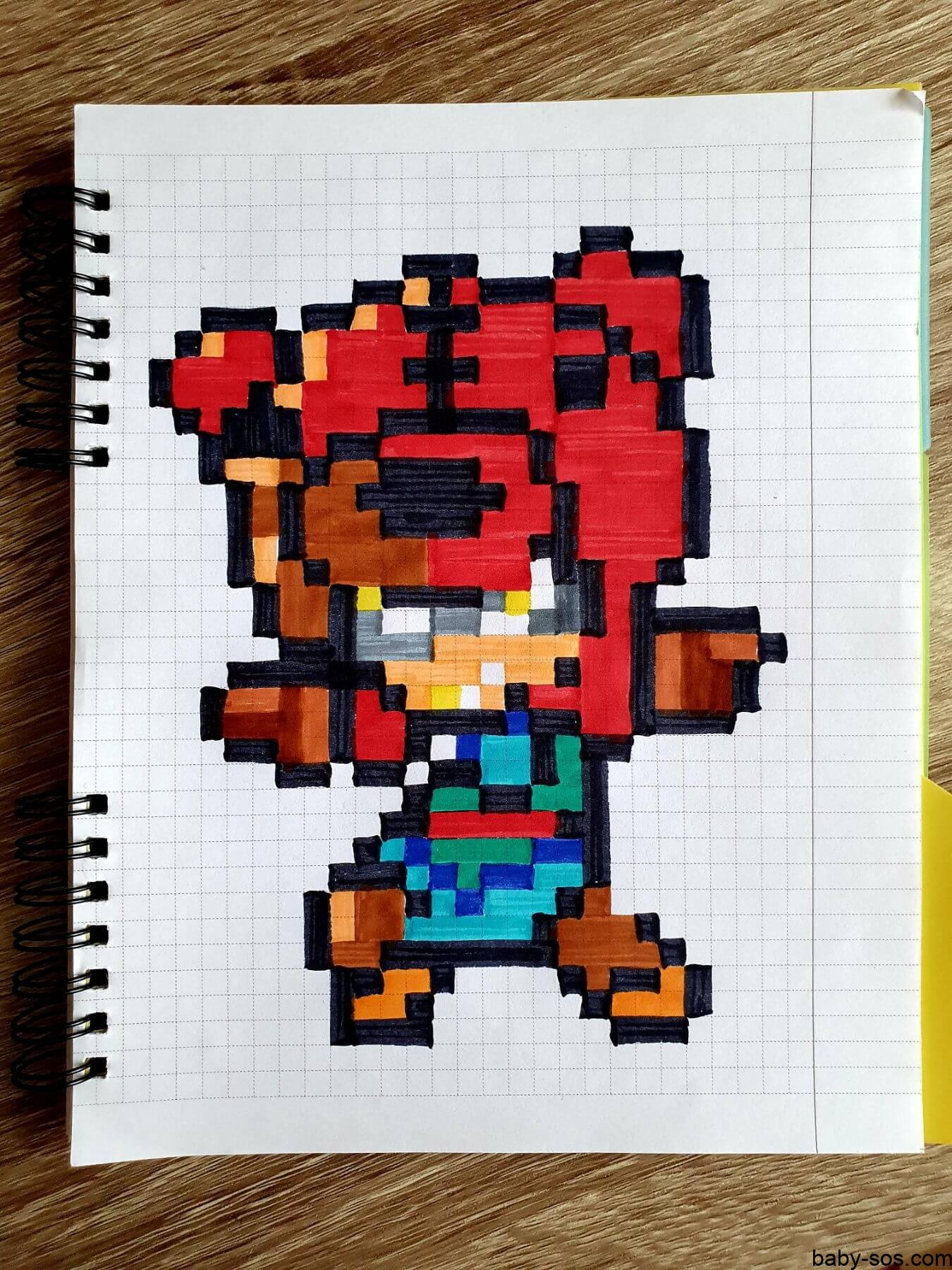 Super! Resource - channelPI PI PIXEL
More Pixel art drawings are available find on this page.