If you are bored cheesecakes, zapikanka, dumplings and other dishes with curd, we suggest you to prepare an unusual loaf. You it will not take long and you will discover the taste of the original dish.
Ingredients: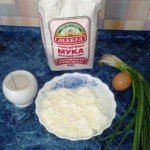 wheat (how many will take the dough);
cottage cheese – 500 town (You can snack cheese);
egg – 1 PC;
bunch green onions;
salt;
Method of cooking: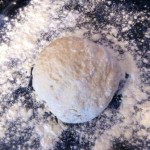 Zamíšuêmo sadness Tsh't:
1 glass Vod;
meal;
1 ch.l. salt.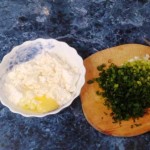 Cut small green onions. Curd, mix with salt and eggs.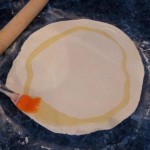 Tear off a piece of dough and rozkatuyemo it into a thin cake. Land wafer grease oil, good to stretch the dough.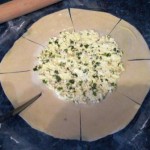 The edges of cut cake, on 8 parts. Put the stuffing in the middle of such a diameter, as your pan.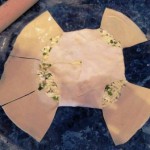 Next you need every edge segment, pulling it, cover mid-way, that was not dyrok. When everything is closed, Roll gently thorn, that increased in size loaf. Be careful not to got cottage cheese.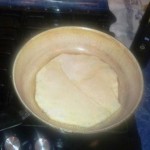 Loaf lay on a heated pan and fry in vegetable oil on both sides. Fry better since the smooth side. At will after frying, loaf can be laid out on paper napkin, to pick up oil residue.