We offer traditional snack pudding recipe. The benefits of this dish Nobody questions the. This is the real source of calcium and protein. Especially, if you use cottage cheese home, eggs and sour cream. The recipe is simple. Cooking with cottage cheese casserole in the oven will.
Ingredients: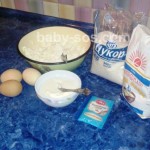 – Cottage cheese – 500 town;
– Egg – 3 PC;
– Sugar – 3 st.l;
– Semolina – 3 st.l;
– Cream – 3 st.l;
– Vanillin – pinch.
Method of cooking: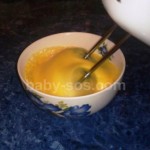 Blend sugar with electric mixer until thick foam eggs.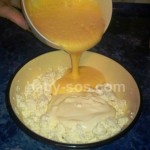 Mix cottage cheese, sour cream and whipped with sugar eggs. Stir (for best effect, you can use a blender).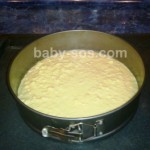 Lubricate the form of butter and put the mixture into it. Put in preheated 160 degrees oven for 60 – 85 min., depending on diameter form. If the form has a diameter, it will be higher zapikankka, and it needs more time for baking.
Once you remove the casserole from the oven, let it cool slightly (minutes 15), and then out of the mold, cut and serve at the table with sour cream or honey. On your taste.