I love ice cream and does not like milk :) But if they combine and even add your favorite fruit – you get a real yummy. Prepare ye this peach milk cocktail. Especially it will please your children in summer heat.
Ingredients: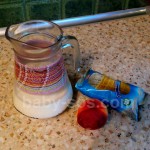 – ice
– 1 packaging or 100 gram
– peach – 1 PC.
– sugar – 1 st.l.
– milk – 200 ml.
Method of cooking: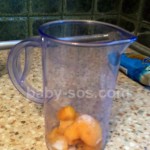 In blender bowl put sliced ​​peach, sugar and ice cream.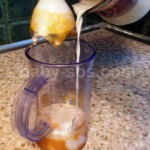 Add a little milk and
whisk blender until smooth. Doliyte milk, remaining, and again vzbyyte.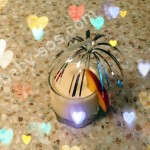 Spill milk peach cocktail glasses, garnish with a slice of peach and enjoy the taste