scalloped potatoes, Of course, can not be considered a healthy food )) But if you get pleasure and positive emotions from eating – it is useful! This dish is interesting mainly for men, as it turns out delicious.

Ingredients: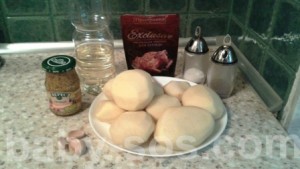 Potato – 1,5 kg
Mustard beans – 3 Article. spoons (close 100 gram)
Sunflower oil – 4 Article. spoons
Garlic – 3 zubochki
Salt and pepper to taste
Method of cooking: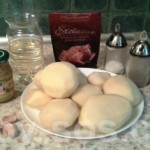 Clears the potatoes and cut into strips.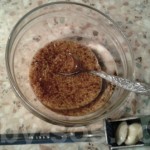 Prepare sauce: mix with mustard oil and add garlic strangled.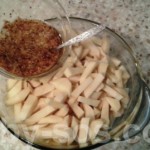 Sauce seasoned potatoes. Add salt and pepper.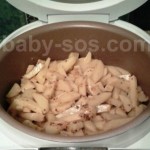 Oiled potatoes fall asleep in Multicookings (or spread on a sheet in the oven).
I chose to Multicookings mode "Baking" 150 degrees in 40 minutes. It will be necessary several times to mix in a bowl, to not burnt. Oven choose 200 degrees in 30 minutes.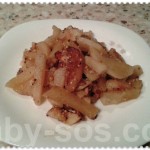 As the time comes – try potatoes, that was raw. If not dopeklas – leave another 10 minutes.
Serve hot to the table. Pickles or tomatoes will be very relevant. Bon appetite!