I offer you a delicious sponge cake recipe called "M'yach". Pineapples, that part of it, add wonderful freshness. In summer this cake especially delicious, when stand up in the refrigerator. My mother was preparing his grandfather's birthday. Everyone liked.
Ingredients: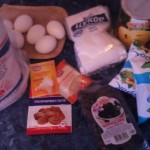 Sponge:
– eggs – 6 PC;
– meal – 100 town;
– sugar – 200 town;
– weeder – 1,5 ch.l.;
– vanillin – pinch.
Cream:
– cream – 2 P. by 400 town;
– sugar – 200 town;
– prunes – 1 Article;
– gelatin – 2 bag on 15 town.
Pineapple slices kontservovani.
Method of cooking: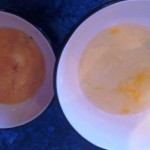 Separate the whites from the yolks in two different bowls.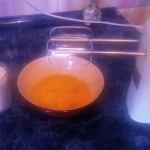 Proteins refrigerate, and other protein egg yolks and sugar glass vzbyyte mixer.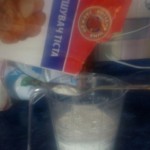 Add baking powder to flour dough. Stir.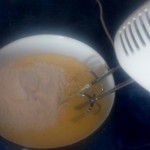 Add the flour to the yolks with Massa and stir mixer.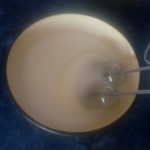 Ditante proteins from the refrigerator and vzbyyte boiled foam.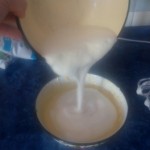 Parts of adding proteins to the test.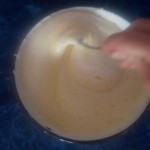 Slowly mix it all with a spoon, lest "score" dough.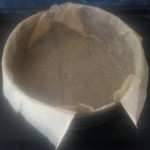 In the form, place the baking paper and brush with butter. Put the dough and place in oven (180 degrees) on 30 – 40 minutes. Through 15 minutes to cover the dough with foil, not burnt to the top (depending on the oven)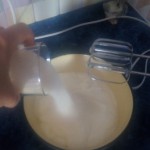 While the cake is baked – Prepare cream. To start vzbyyte cream with sugar.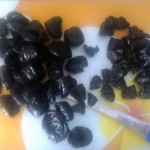 Finely chop the prunes.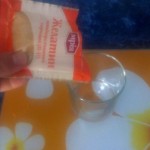 Prepare gelatin. To do this, take half a cup of cold water, Put 30hr gelatin and let nabuhnuty.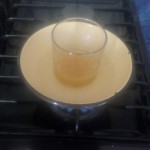 Next, melt it in a water bath. (If you have instant gelatin – fill it with boiling water and stir)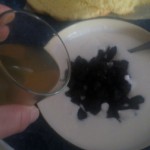 Mix sour cream (warm!), prunes and gelatin.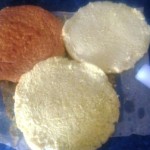 When the cake has cooled down, thread divide it into three parts. To make it easier to pull the thread through the whole cake – knife outline place for threads.
In a deep dish put cling film and put slices of pineapple.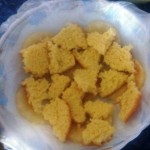 On top put a broken biscuit cake into pieces and pour cream. Then I break another cake, Put on top and pour the cream again.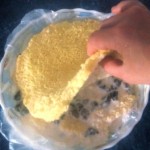 Cover the cake last (whole) cake and soak it pineapple juice. Put in the fridge for 2 years.
As the time comes – Cover the bowl with a cake dish and flip. Then remove the plate and tape. Cake "M'yach" ready!