Legka breakfast (sometimes called salad) Caprese – one of the national dishes of Italy. She even with colors reminiscent of the flag of the country. Usually, it is served to the table on a large plate before the main meal. In season, when you can use for cooking homemade tomato Caprese – the best flavor. By the way – Caprese very easy to prepare. Classic set of ingredients – mozzarella cheese, tomatoes, basil, olive oil, balzamіchny vinegar, salt, pepper. We deviate slightly from the rules.

Ingredients:
Preparation: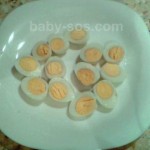 Boil and peel the shell of quail eggs. Cut in half.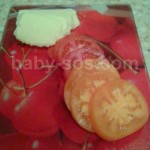 Cut the slices of cheese and tomatoes.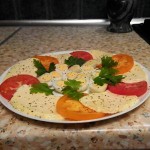 Teach circle sliced ​​tomatoes, cheese and greens. Quail eggs are put at the center of the dish. Add 1 ch.l. olive oil, sprinkle with Italian herbs and salt. Optionally season with balsamic uksusom.
As for me, Caprese – a great dinner. Easy and useful. Bon!